The soldier above all others prays for peace,
for it is the soldier who must suffer and bear the deepest wounds and scars of war.
–Douglas MacArthur
Military families overseas can use coupons 6 month past their expiration date due to the lack of American coupons overseas. You can send coupons to the commissaries and they will be given to the military families. The address for the Ramstein commissary is as follows:
Ramstein Commissary
DECA/EU/RAM
Unit 3062
APO AE 09014-3062
You must fill out a customs form and all packages are x-rayed for security.
SupportOurTroops.org
Adopt A Platoon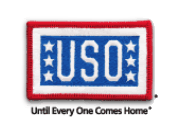 American Widow Project