I am always so amazed at how many base activities there are to do. I find it difficult when people tell me they have nothing to do and don't like a particular base. I know every base is different BUT I typically can find several things a month to do with base activities.

This is a great way to meet new people and just get out of the house. My mom is visiting and so far we went to an Asian Pacific Festival and had some free food from all over and watched a fashion show. Tomorrow our outdoor rec is holding an open house with free lunch plus activities, and it is spouses group get together then Friday is family Lua night. Plenty for us to do and that is just in 2 weeks. That doesn't include any of the younger children activities they have with playgroup and the library or the youth center activities.

I know that if people don't go to the activities then they will stop having them so I try and support them for their benefit and mine. It is great to take the kids to the family night and just let them hang out and then we play bingo for prizes. We have one a free inflatable rental twice now and always use them for the 4th of July.

So- I encourage you to check out whats the latest happenings on base. Our base has a website that lists all the activities available. Of course I seem more involved in them since hubby isn't here. It helps me to feel closer to him when we are around other military members.

On another note. I received a few more blog awards.

Thanks to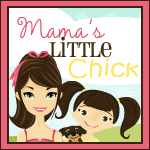 for the award!!
Share 7 things about yourself:
1- I am currently reading the Twilight series
2- I LOVE the sun!!! Need lots of it
3- Have been married for almost 14 years
4- I love olive juice- yum yum
5-I am not a big fan of chocolate
6- Moscato is my favorite wine
7- We have 2 dogs
8- I HATE pee's
9- Love mexican food
10-I would love for us to retire in Florida- depending on the current oil crisis situation and if it affects the beaches.
10 Blogs to pass the awards on to
Carmen @
We see the same stars
Sara @
Welcome to the blog of an Army wife
Renee @
Waiting to Exhale
Mira @
Somewhere There
AND whoever else would like to pick it up. I know blogging takes time so I am sharing the blog love!! Come on come all. LOL
I would also like to thank:
For the following awards:
1. Thank the person who gave you this award.
2. Share 10 things about yourself
3. Pass the award along to 10 bloggers who you have recently discovered and who you think are worthy of the award.
4. Contact the bloggers you've picked and let them know about the award.
SEE ABOVE- LOL didn't want to repeat it twice